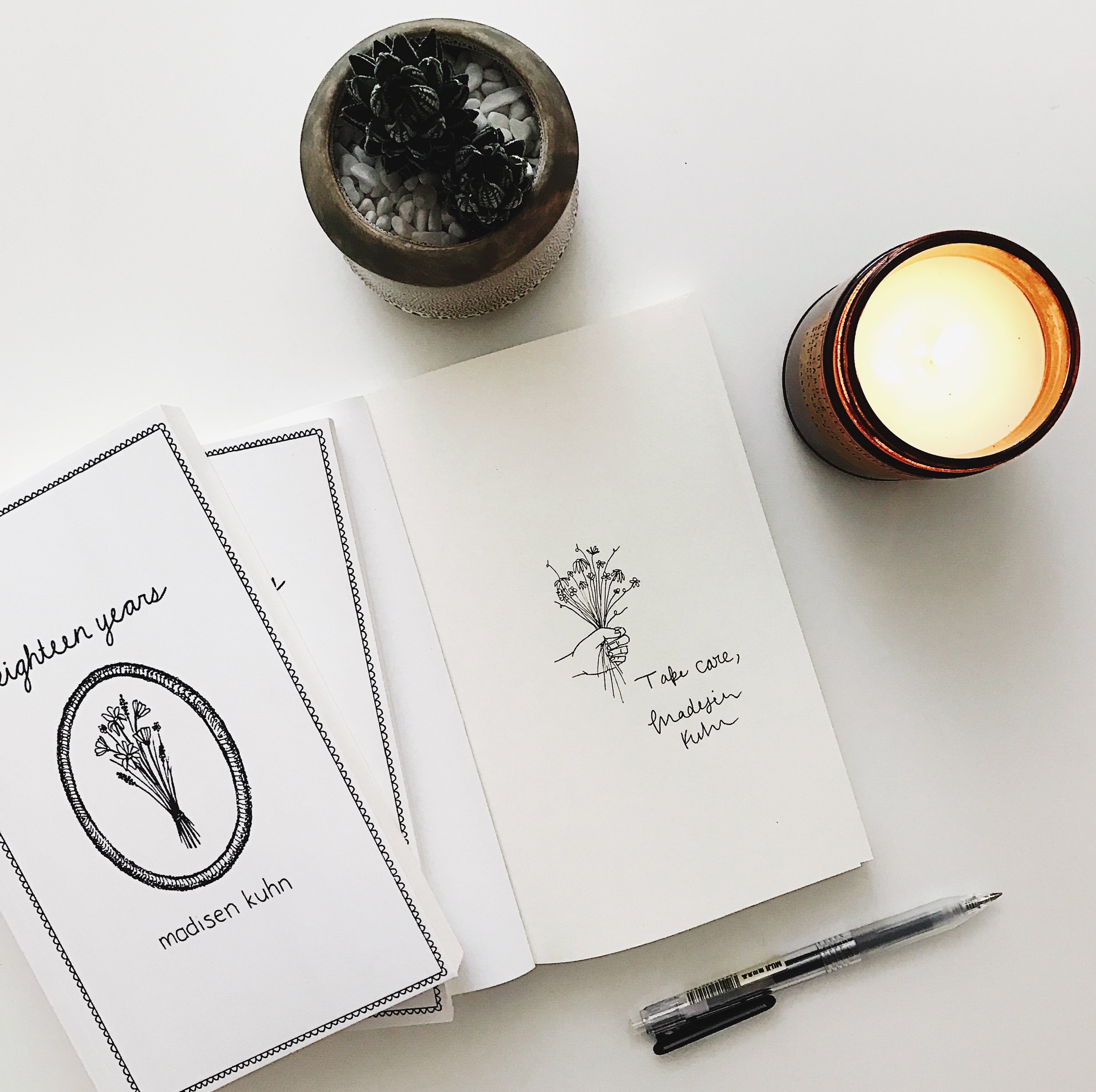 eighteen years - signed
a copy of eighteen years signed by
m.k.
(5x8 edition)
OPTIONS:
- 1) name-only dedication: Just make sure to include the recipient's name so I know who to dedicate it to. PLEASE don't forget to specify the name. If you do not provide a name, I will use the name included in the shipping address.
- 2) specific message provided by buyer: Let me know a word-for-word message you'd like written in the book and I will be sure to add it to the dedication! (Ex: "Happy Birthday, [insert name]! Here's to 17 being the best year yet.)
- 3) personalized message from m.k.: For those who'd like me to write a unique message from my heart specifically to the recipient.
There will be a limited number of these, so grab one before they sell out!
All orders will ship out within 1-5 business days of when the order was placed. Thank you for your patience.
Direct any inquiries to mk@madisen.co